Up Coming Events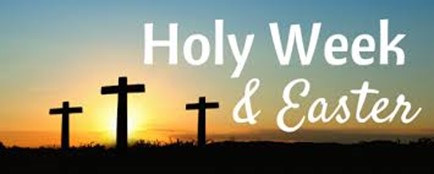 Holy Week at the Monroe Congregational Church
Palm Sunday, April 2nd, 10 am –Join us in our historic Meetinghouse to celebrate Palm Sunday. We will begin with a festive procession around the green.
Maundy Thursday Tenebrae Service, April 6th, 7:30 pm: A candlelit evening worship service remembering Jesus' mandate to love one another.
Senior PF Easter Egg Hunt, Saturday, April 8th, 11 am: Meet us in Wilton Hall with
your little one for a few games followed by an egg hunt. Bring a basket for all the goodies you'll find, hop on over and join the fun!
Easter Sunday, April 9th
6am – Sunrise Service on Pierce Lawn: Dress warmly and join us outside at
the fire pit to welcome the resurrection!
10am – Easter Celebration Service: Join us at MCC for the
Great Easter Celebration! We will also join in singing the Hallelujah Chorus.
After worship we will share a festive Easter Coffee Hour.
Christ is Risen indeed AND Everyone is Welcome!