Inclement Weather Policy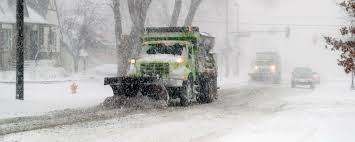 The safety and well being of our congregation is one of our most important concerns. Therefore, in the event of extremely bad weather on any given Sunday, the following procedure will be followed:
Sunday Worship Services
At approximately 7:00 a.m., we will decide whether or not to eliminate one church service AND all other planned events, including Sunday School, nursery hours, and coffee hours. This decision, along with the time of the single worship service will be communicated to WTNH Channel 8, WFSB Channel 3, CTWeather.com, Facebook and WMNR (88.1). In addition, if someone is able, a church-wide e-mail will be sent out, and (if possible) this website will carry information regarding cancellations as well.
Junior and Senior PF Groups
Junior and Senior PF Groups will be notified of any changes or cancellations by a phone tree and/or Facebook notifications.
Evening Meetings
It is the responsibility of the convener to notify the meeting participants of changes or cancellations.
Questions?
If you have any questions or concerns, please don't hesitate to call the church office at 203-268-9327.