Welcome!
Welcome to the Monroe Congregational Church's home page. Our hope is that you find the information on this website clear and inviting.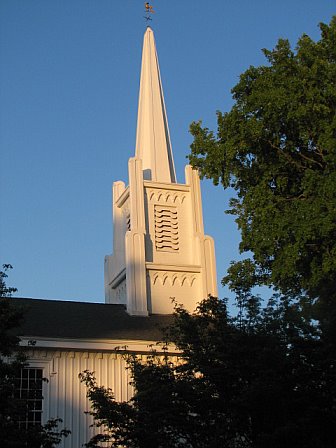 All are Welcome, Always!
About us: Our spiritual heritage dates back to those who first settled Monroe, and we recently celebrated our 250th Anniversary Year!
We are a covenant community, our members and friends strive to be active apostles and devoted disciples. We are an Open & Affirming congregation. We are members of the United Church of Christ. Visitors are welcome, always!
Come and worship with us. Attend a Bible study, small group or service event. Bring your children to our amazing Vacation Bible School, Sunday school or one of our Pilgrim Fellowship youth groups for teens or pre-teens. Join us on a retreat or mission trip. Sample our Strawberry Shortcake on Father's Day Weekend. Sing with us. Feel free to ask questions, we look forward to meeting you.
Holy Week at the Monroe Congregational Church
Sunday, April 9th , 10am – Palm Sunday: Join us in our historic Meetinghouse to celebrate Palm Sunday. Our Adult Choir, Junior Choir and several soloists will offer sacred music.
Thursday, April 13th, 7:30pm - Maundy Thursday Tenebrae Service: A candlelit evening worship service remembering Jesus' mandate to love one another. This service of shadows features sacred readings that anticipate Jesus' Passion and Holy Communion by intinction.
Saturday, April 15th , 11am – Senior PF Easter Egg Hunt Meet us in Wilton Hall with your little one for a few games followed by an egg hunt. Hop on over and join the fun!
Sunday, April 16th , 8:30 and 10am – Easter Celebration Services Join us at MCC for the Great Easter Celebration! At 9:30, we will share a festive Easter Coffee Hour. Our 10am worship features the Junior Choir. We will also join in singing the Hallelujah Chorus. Christ is Risen indeed AND Everyone is Welcome!
Our Church's Wider Mission
To learn more about the United Church of Christ and Our Church's Wider Mission (OCWM), click here Our Church's Wider Mission